• Festive season • Luxury Glass Decorative Objects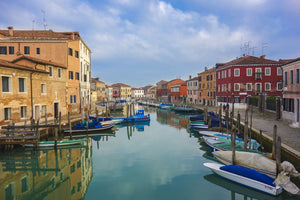 Or should we say, the centuries old love-affair that put Venice on the map. And we say a love affair because Murano glass, truly, is a brilliant example of a love affair between a material and its craftsman; because nothing else could give birth to something this beautiful, if not love. Perhaps it is this love affair that burns an artist's heart with raging passion for the art he pursues. This love affair becomes the adrenaline that makes humans superhuman. It is this love affair that makes craftsmen hunch over a tiny piece of glass, perfecting details that probably no...
---
• Glassware • Home decor • Luxury Glass Decorative Objects
I will, however, clarify one thing at the very onset. I don't follow trends. The clickbait articles don't make me click, I will not hear a word against brass fixtures, and I don't think anyone, in particular, buys anything because it's trendy. It's too frivolous to give in to something that may disappear in half a year when the truth is, you will have to live with "that trendy fixture" for a very long time. But this! At the Fall 2022 High Point Market, the world's largest home furnishings industry trade show, one particular trend shone through. A trend that...
---
Have you really enjoyed winters if you haven't eaten gajar ka halwa yet? Winters in Delhi are said to be perceived more as a celebration than a season. And I couldn't agree more! For me, winters are all about the endless variety of food, bonfires, and cuddling up in the quilt on foggy nights. And the food! Did I mention the food? Even though some of these are available all year round, there's a different feel to eating them in winter.  And with the sweet shops lining up these heartwarming delicacies, we are so ready to rekindle our winter love...
---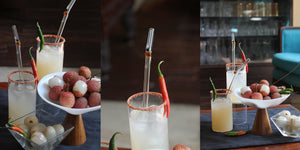 Cocktails are loved by literally everyone. Every once in a while, people who enjoy their occasional stint with alcohol, enjoy having their favourite drink mixed with some juice or fruits and being served as cocktails. These drinks are best enjoyed when you want to keep things casual and have some alcohol along with your beverages. If you are looking to do a cocktail-making session at home, here are some cocktail recipes you could try.  Gin and Tonic:  The classic, most-loved cocktail of all times in gin mixed with tonic water. It is by far , hands down the easiest and  accessible alcoholic drinks to...
---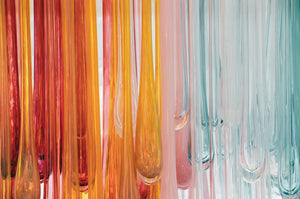 A thing of beauty How can a tiny piece of glass be transformed into an object of desire? The art of Glass Blowing is as ancient and as fascinating as it looks. The practice involves shaping the glass using heat and as the name suggests- blowing the glass. What it results in are awe-inspiring glass products that are equal parts whimsical & magical.  The Awe Inspiring Technique The techniques used in glassblowing have remained nearly the same since it was first discovered. It involves molten glass that is gathered at the end of a hollow pipe. Air is then blown...