Glass Forest
"Welcome to an enchanting forest, elevating your everyday. An artisanal range of glassware called- Glass Forest!"
Glass Forest is a house of timeless and bespoke glass wonders, playfully capturing our attention; slowing making their way into our everyday and refining everything to its essence. 
Glass Forest is an extension of our narratives, a dichotomy of reality and dreamscapes and all the vibrant hues in between. We are the craftsmen, we are the dream smiths and we are the alchemists.
We craft narratives with nature's tools and bring surreal into our mundane lives, mindfully taking us closer to nature. From blasting the grains of sand to that distinctive glint of light bouncing off the glass, we were mesmerized by the beauty and were ready to share this joy with the world. 
We adore this beautiful cosmic alchemy - "Glass"!
We are Glass Forest!
Installations, Lights & Forms
Monsoon Memoirs
Life, as we know and relish it, is a book of memories.

Some deeply personal. Some willingly shared. Some made in our lifetime while some memories, like a family secret, is passed on from one generation to another as a precious inheritance. And we have often found ourselves deriving our inspiration from the labyrinth of memories.

Memoirs of monsoon celebrates one such vivid memory- of that of monsoon! The beginning and the fading of it, and the vibrant flora and fauna, and the bouquet of smell it brings with it.

The first monsoon rain makes the mushrooms sprout. Walk around and you'll smell the sweet earth, almost truffle-y. Then when mid monsoon comes, one can smell the fragrance of Champa flowers, hanging thick in the air. And when it's time for the rains to give way for sunshine, one is presented with the most gorgeous lotus and water lily blooms. And then ofcourse, when Marigolds pop their orange heads, you know it's time to bid adieu.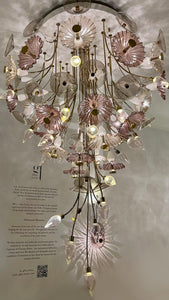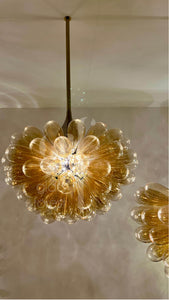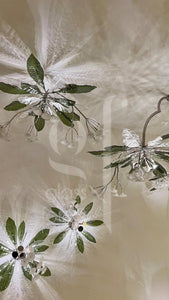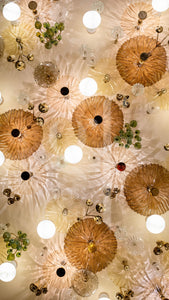 Conversations..

Image courtesy: Wikimedia The image of a happy yellow marigold appears in the minds of most people when asked to think of a flower that defines India. The Gendā(गेंदा)flower, as...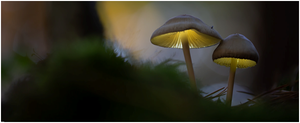 Picture credit: Dirk Ercken Images There is something surreal about shrooms. Perhaps because that's a world we don't quite know. How a little, perfectly umbrella-shaped shroom pops up when the...