As the days get longer and the sun shines brighter, it becomes impossible to beat the heat. The summer calls for staying indoors, eating refreshing summer salads, folding in the blinds and applying sun block. Summer also means mangoes, cucumbers, buttermilk and detox waters to make sure your body is hydrated enough.
With the temperatures on the rise, you need to do more than just the bare minimum. Here are 3 fun recipes to make you beat the summer blues and not leave you parched and sweaty. 
For better results, keep your summer elixirs stored in tumblers and carafes, to be kept on your work desk or bed side and keep reminding you of your water-regime goals. While water is the utmost important drink to quench thirst, you can try other summer beverages that not only satisfy your thirst but also keep your body cool.
They also make for a fun DIY activity to do with your friends or kids!
Glass Forest Recommends…
Virgin Sangria
Sangria is a typical Spanish drink made with wine, fruits and some sweetener. This version is made with grape juice and fruits, and it's alcohol-free.
Ingredients
4 cups white grape juice (1 l)

1/4 cup blueberries (40 g) + 3/4 cup blueberries (120 g)

1 cup orange juice (250 ml)

Juice of 1 lime + 2 limes

2 oranges

2 bananas

2 peaches
Directions
Blend the white grape juice with 1/4 cup blueberries (40 g). Pour this liquid mixture in a jar or bowl.

Add the orange and the lime juice. Stir until it is well mixed.

Place ice in a jar, add the liquid mixture, the chopped fruits (2 oranges, 2 bananas, 2 limes and 2 peaches) and 3/4 cup of blueberries. Let stand the sangria in the fridge for about 2 hours.
Recipe source: Simple Vegan Blog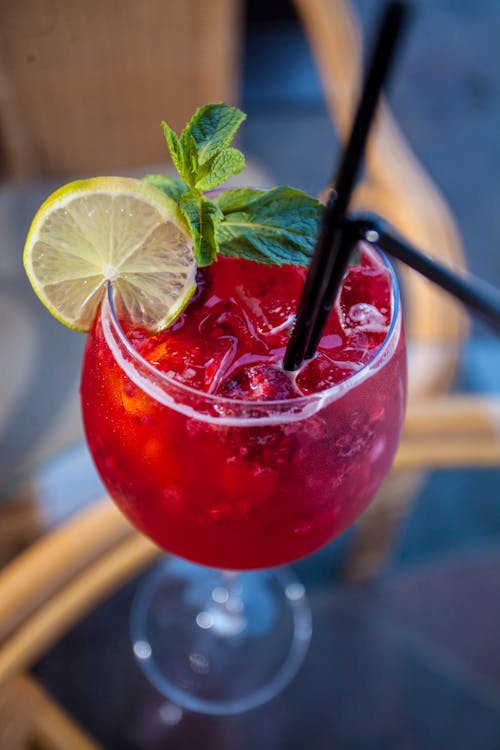 2.
Ginger Peach Soda
The drink you just need in this scorching summer with the freshness of the summer fruits! 
Ingredients
1 c. sugar
2 tbsp. minced fresh ginger
2 very ripe peaches
2 liter Seltzer
16 fresh mint leaves
Directions
1. In a medium saucepan over medium-low heat, bring 1 cup water, sugar, and ginger to a gentle simmer, stirring to dissolve sugar. Remove simple syrup from heat, cover, and steep for about 30 minutes.
2. Over a medium bowl, pour syrup through a fine-mesh sieve, pressing minced ginger against the sieve with the back of a spoon to extract flavor. Discard ginger. Cover bowl with plastic wrap, and refrigerate until well chilled.
3. Evenly distribute peach slices among 8 tall glasses. For each glass, lightly press peaches with the back of a wooden spoon to release their juice. Pour about 2 tablespoons of chilled syrup over peaches. (Store remaining syrup in the refrigerator for up to 2 weeks.) 
4. Add ice cubes; then top with seltzer. Stir to distribute syrup, peach juice, and seltzer evenly. Garnish with 2 mint leaves.
Recipe Source: Woman's Day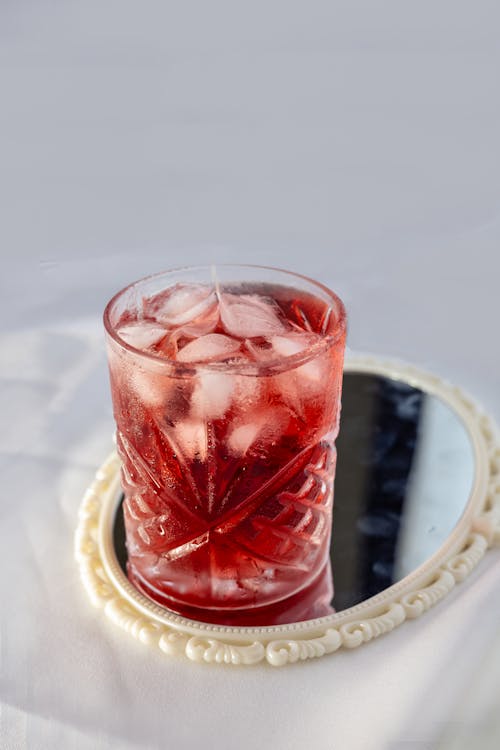 3. Glow Water
We bet water is so much fun with more flavor! Use this potion to make your skin and soul glow with refreshing vibes.
Ingredients
1 cucumber, cut into 1/2" rounds
3 sprigs mint
1 lemon, thinly sliced
1 tp spoon honey
A pinch of cinnamon
1 Litre of water 
Directions
Combine water with the ingredients of your choice. Stir (and muddle, if desired) your ingredients to release more flavor. Serve immediately or chill in the refrigerator until ready to drink.
Recipe source: Delish
 
A great way to store your summer drinks is in glass bottles and carafes that not only make for a stylish addition to your desk but also cleverly follow the principle of form and function. These summer beauties from the Eden collection are the right mix of perfection, beauty and youthfulness.
Reminiscent of old gardens with fountains and fragrant flowers, the Eden bottles are designed to add a bit of fantasy to humdrum everyday life. Fluted and coloured borosilicate glass have been combined to create this aesthetic that balances elegance and playfulness. It's time to make your summer beverage look chic!